Conclusion – Overview of the project & its results
30. 10. 2020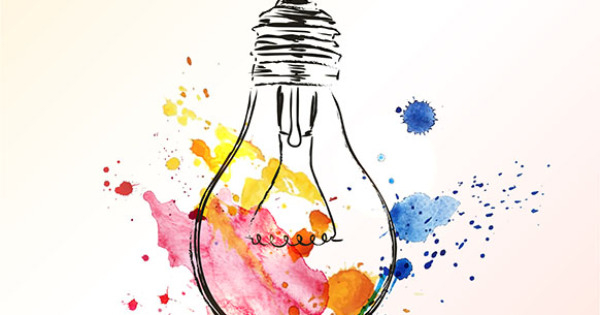 Globalization is making the world smaller and more cross-connected. Competition doesn't sleep, because there is always one part of the world, where they are awake, and through digitalization is targeting customers all around the world. Practically, companies cannot sleep anymore and must work all the time to raise their competitiveness and value in the customer's eyes.
European Union is one or many global players and unfortunately, the speed of development is not as promising as it was in the past. New technologies are opening more doors to global competition than European companies manage to implement to benefit them. Global competition can grab a new technology and take advantage of it without worrying about the present manufacturing unit or company culture because in many cases, they start from zero. Contrary to Europe, SMEs have a long traditional base, in many cases even family tradition base, which is taking care of employees, which has running present businesses and it takes much more energy and time for implementing new technology and adopt them into the business processes. To change is many times harder or takes a longer time than just creating a new company.
Good 3 years and 1,889,299 € investment into THINGS+ program brought one of "best cases" inside of Interreg Central Europe funded projects. It focused on manufacturing SMEs which want to gain value in customer's eyes and strengthen their market position. It was not an idea to improve their manufacturing skills and product value but to empower them in entrepreneurial skills, their business model, and creating service innovations inside of their companies.
As a best-case, THINGS+ generated 100+ SMEs which are now regional motors of innovations, proving that improving customer value is possible even without investment in general manufacturing value. Tools enabling this are servitization and SIM methodology, of course inside of the whole THINGS+ project structure and supporting BSOs.
The project started on 1st June 2017, where Lead partner Friuli Innovazione, Research and Technology Transfer Centre from Italy, guided Project partner from 9 countries (Italy, Austria, Croatia, Czech Republic, Hungary, Poland, Slovakia, Slovenia, and Germany, all BSOs).
In three years project partners trained more than 220+ entrepreneurs, managers, and business innovation experts. All that in more than 100+ manufacturing SMEs. When looking at results, there have been more than 90+ new service concepts developed, 30+ new commercialized services, and 8 new foreign markets reached as a direct result of the implemented service.
To reach the full potential of the project, it is important to spread THINGS+ results more broadly, and conversely, kick-start synergy effects among new stakeholders. Thus, it is important to collect all results, gain important insights from the participants, and publish results through different media channels. Creating a final catalog with all participants was a rewarding procedure. Collecting statements and results from so many SMEs brings positive motivation to all participants. First, we made the  Cohort 1 catalog (you can find it here), made out of first-round companies. The catalog presented more than 30 companies from all partner countries. There were companies from the casting, water treatment industry, food and wine, veterinary, printing, 3-D printing, wood processing, machine vision, metal processing, etc., and all reported development toward achieving a higher value of their services on the market. Companies that participated in the second part of the project are overviewed in Cohort 2 catalog. SMEs are from the same partner countries, but this time many of them come from more contemporary industries. For example, baby products, textile, fashion, agriculture, solar solutions, firefighting equipment, water treatment, etc. In this way, outside stakeholders and stakeholders of the THINGS+ project can analyze different SMEs, their path towards servitization, and the results they gained.
For example, looking at the catalog Cohort 2: companies from different branches, all developed new service ideas and prospects to strengthen the relationship with present customers and attract new customers in the domestic market, while at the same time finding a foot on foreign markets. For example Company M.G.S. GRUPA Ltd. from Croatia has through SIM methodology by the words of CEO Mr. Edo Seifried "precisely identified our potential customers and carefully designed a service that will increase the safety of the people enjoying our sea, just like the safety of their valuable property." They developed a new service for the nautical and yachting sector, called "Boat Hotel" which is yacht storage designed as a service for installation and maintenance of firefighting equipment and systems for boats and leisure crafts.
They included the servitization methodology in their business model and are expecting to see results by the end of 2020.
Company MODULMEC INGRANAGGI Ltd. from Italy, Friuli Venezia Giulia, pointed out, that the THINGS+ program "helps us to think about offering additional services that could increase the value offered to our customers and improve our position on the market." The company is already known to be very innovative and technologically advanced with personalized products, selling in Italy and North Europe. However, through the program of servitization, they developed new solutions which address the problems of their whole industry, that is Industrial systems stop production due to transmission of motion brake down and too long delivery time. Through SIM methodology they implemented customer stock management and IoT devices on high-value gears or critical components of the industrial system. Lowering costs, better customer relationships, and crucial market advantage are several very important benefits gained from servitization methodology, all thanks to participating in the THINGS+ program.
In conclusion, the industry's diversity of SMEs in THINGS+, SME from the baby accessories industry also participated, with their basic product being sold globally – INNOVAT PRO d.o.o. from Slovenia with their product Sleepy Bottle. In a global high competitive market, their basic product is already highly innovative and the team was very motivated to upgrade their present business model with servitization. As stated by Rok Colarič, CEO, "servitization makes our lives easier because we can envision new products more naturally." It is interesting how SIM Methodology helps a company in lowering the long-term cost of developing new solutions. Every company dealing with product development knows, how risky is to develop a new product that can fail at the market in the end. INNOVAT PRO developed an idea of developing an accompanying app to their product, through which parents will be able to monitor the care of a newborn. This will bring higher customer satisfaction, customer value on the market, and as already mentioned, data for the company in developing new products.
There are many other good cases of SMEs benefiting from the THINGS+ program. Analyzing catalogs Cohort 1 and Cohort 2 will bring the reader many new ideas and practices for any stakeholder, there is information that can rise the competitiveness of EU stakeholders towards global competition. As such, the Final conference of THINGS+ also presented the Policy Recommendations for policymakers, as well as a strategy for BSOs to adopt the methodology through acquiring a certificate to become a "Servitization Trainer".
To conclude with words from the Leading partner, Mrs. Francesca Pozzar: "Digitisation is a change, and a change needs competencies! With them, we will build lasting confidence."
Read Newsletter n.5 HERE and n.6 HERE.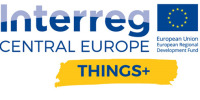 Back