TP LJ took over the presidency of the European Division of European Technology Parks IASP
22. 08. 2023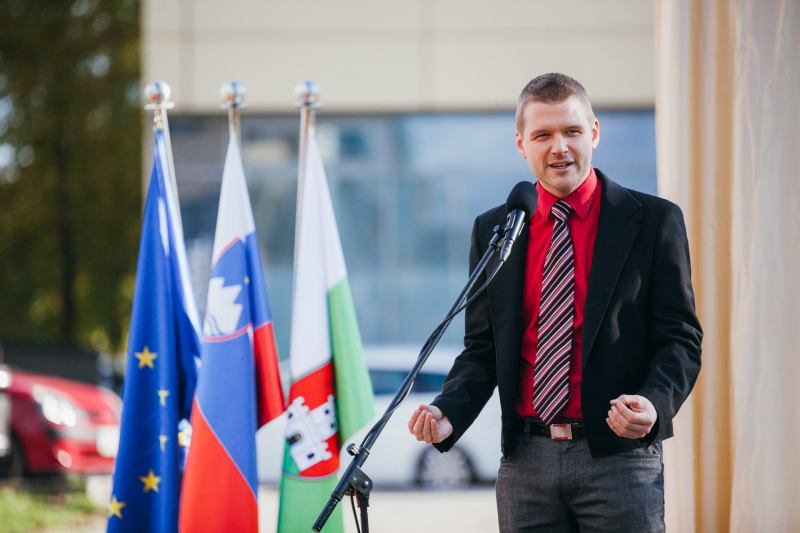 dr. Jernej Pintar, director of the Ljubljana Technology Park (TP LJ), has been elected president of the European division of the International Association of Technology Parks (IASP). Ljubljana and London, one of the best technology cities, faced off in the race for the presidency. London's competitor was Here East, the modern and exciting technology park developed by the UK from the London 2012 Olympic Village. It is led by Gavin Poole, a longtime commander of a British Air Force wing and after the elections, the two already signed a cooperation agreement. Technology parks from all over Europe voted, and Ljubljana won due to the strong engagement of TP LJ at the global level, which gave the city a good reputation among many larger cities.
At the IASP World Conference in Luxembourg, Dr. Jernej Pintar officially took over the two-year presidency of the European division of the International Association of Technology Parks (IASP) and membership of the IASP Board, where each continent has its own division and president.
IASP is the world's leading association of innovation ecosystems and actively coordinates a network of managers of innovation areas, science parks, research parks, innovation districts, other knowledge cities and innovation spaces. Ljubljana Technology Park has been a full member of IASP since 1997 and is the only technology park from Slovenia that belongs to IASP.
After his election, Dr. Jernej Pintar, Director of Ljubljana Technology Park, said, "As President of the European Division of IASP, I will work in two key areas. I will strive to implement better projects that can connect us even more and strengthen our communities in collaboration with our technology companies. I am proud that Ljubljana managed to beat a strong competitor, the global technology hub London, and even more proud that we did it in a way that led to collaboration and development. Gavin in London is a potential partner - we are very much looking forward to learning from them and developing breakthrough stories together. Taking on the leadership of IASP is a great challenge for me, because we have huge development potential that needs to be harnessed. And that can only happen through a lot of work. Every day, with no excuses. Fortunately, this is the most important map of Ljubljana, so I know that we can succeed. I am convinced that we can make our region a top model of technology park cooperation and thus a good example for other continents."
Back