Maša Kolenko, Slovenian entrepreneur in Spain
30. 01. 2020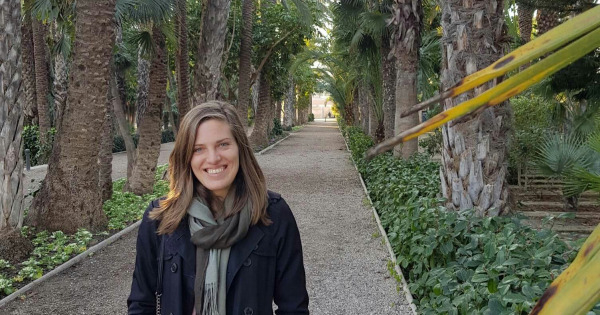 Maša Kolenko, Slovenian entrepreneur is doing an exchange program Erasmus for Young Entrepreneurs in Murcia, Spain. We were talking to Maša about her experience abroad and to her hos Nuria Rojas from LST Idiomas company.
Maša, where and what have you heard about the program Erasmus for young entrepreneurs before you applied?
I came across the EYE program by chance - my partner, who is also an entrepreneur learned about it at one of his meetings. At that time, I had also been searching for similar possibilities, so it was only natural I applied right away.

What was the main reason why you applied for the program? Where did you find the Technology park Ljubljana, that helped you find an experienced entrepreneur, learn about a new market and different ways of doing business?

I was in search of a fresh perspective on language teaching, namely incorporating soft skills into language courses and training. I went to a couple of workshops to Technology park Ljubljana with my partner where we cooperated in the Climate-KIC program and it's the place where we came across Mojca.

Nuria, and what is your experience of Erasmus as a hostess? Have you been looking for someone to come to your company or did it just happen spontaneously?

I was looking for someone to come to my company.

Is this the first time you have hosted a young entrepreneur?

No, it´s not. We´ve had some young entrepreneurs before.

How come you brought Maša from Slovenia? Was there any selection?
We asked her IO for some CVs and she sent us some from different countries, but we were really interested in Maša because of her profile and experience.

Maša, was Spain on your country wish list?
No - there was England, Ireland or Malta (English-speaking countries).

But Spain is not an English-speaking country. How did it happen?
I was contacted by a Spaniard IO, Sara Martinez, who said that a company in Murcia was interested in my profile. My preferred country was England, but as there was a lot of uncertainty at Brexit at the time, understandably, played on the safer side.

Is this your first experience with Erasmus? How are you satisfied with it?

Yes, is my first experience with Erasmus. So far, I am satisfied with it, even if it is not my first choice; on the other hand, if you are open-minded and looking for opportunities to learn, you can gain experience anywhere.

Are you satisfied with your stay in Spain?
I really enjoy my stay here - I like to learn about Spanish customs and traditions, its educational system and language learning, and the current role of English in the country.
Do you think that this experience is beneficial for you? What have you learned about the program so far?

The biggest advantage I have had so far is to see how a foreign company in the same business sector runs the business and what the differences and similarities between the two countries are. I have also learned a lot about myself, both on a personal and professional level.
What are your recommendations for other entrepreneurs?

Accept the exchange. Learn anyway and look for additional opportunities. Offer added value to the host company and ensure that the knowledge gained is applied to your business.

And, Nuria, what do you think are the advantages for your company if you have a young entrepreneur from abroad?

It is very useful to have a new entrepreneur who is full of energy and motivated to bring innovative and fresh ideas, new skills and knowledge to our company; we can benefit from a new vision of our company and from the specialist knowledge that the entrepreneur may have and which we do not master. It also offers opportunities for future cooperation with a partner abroad.
Do you also want to go abroad? Our Mojca Cvirn is available at mojca.cvirn@tp-lj.si.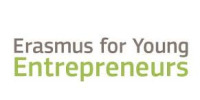 Back