I feel sLOVEnia NFT: we will promote Slovenian tourism with a new digital card and the use of blockchain technology
08. 04. 2022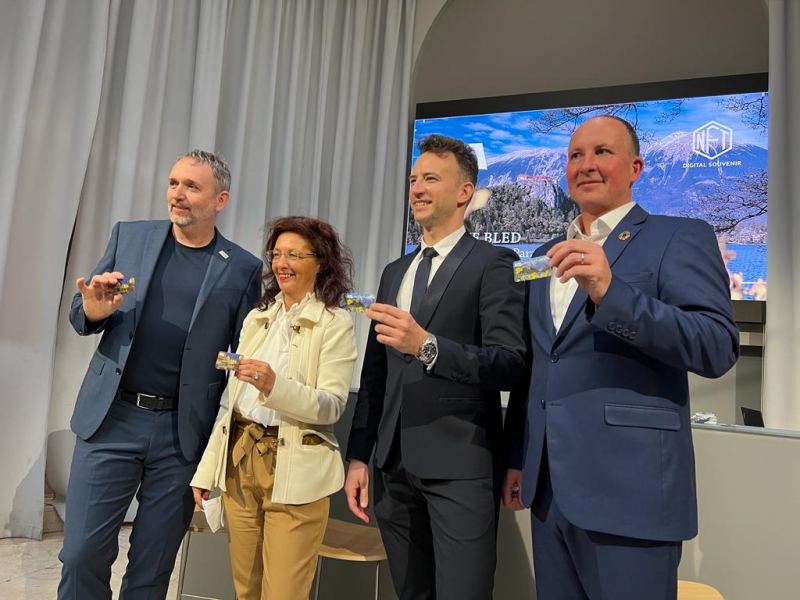 At today's press conference in Milan, which is held by the Slovenian Tourist Board, I feel NFT project is being presented to wider audience. Its a highly innovative way of promoting tourism on the Italian market, using blockchain and NFT technology.
Slovenian representatives that are attending the event are: Aleš Pevc - head of the technology office at Technology Park Ljubljana, Nena Dokuzov from Slovenian Ministry of Economic Development and Technology, Tadej Slapnik - general manager of Hashnet and Aljoša Ota - head of the WTO representative office in Italy.
As we already wrote, Slovenia was the first country in the world that issued NFT tokens at the opening of EXPO DUBAI 2020 that were created and certified on blockchain technology to promote the results of the country's economy and tourist destinations. It is a collection of 15,000 unique digital 3D icons, exclusive panoramas and 360 high resolution photos.
With the implementation of this technology, a new information platform was created with the purpose to increase value and quality for Slovenia and to increase and update the promotional activities of Slovenian Tourist Board with the aim of ensuring the presentation of the tourism sector of Slovenia and tourism in a digital, modern and innovative way.
Back