BRNoutId won the hearts of the hackathon with the most votes
25. 05. 2020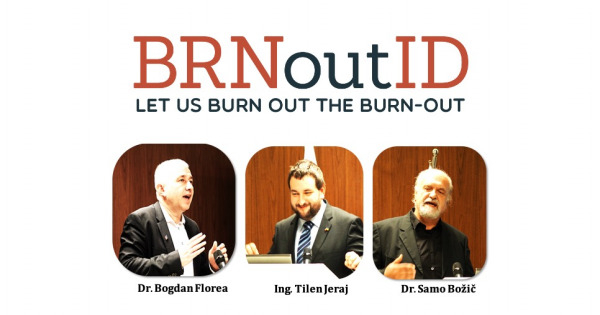 A Slovenian team of experts from various fields, developed an innovative solution to burnout, BRNoutID, during the largest hackathon, #EUvsVirus, in April. The team worked under BLCKB, a company in the first generation of the digital health community DIH.HealthDay.si, to developed innovative solutions to various global challenges stemming from the COVID-19 pandemic. With 21,000 participants, 2,600 mentors, 400 jurors, and over 500 volunteers representing 114 nationalities from the EU and worldwide, the team was able to crack the challenge and present an innovative solution to avoid burnout faced by medical staff on the frontlines of the COVID-19 pandemic.
BRNoutId won the hearts of the hackathon with the most votes
The BRNoutID team consists of dr. Samo Božič, dr. Bogdan Florea, and Tilen Jeraj. Dr. Samo Božič is a leading expert in Neuro-Linguistic programming, with projects dealing with neuromarketing and dementia, and is an advisor to the EU Commission on technology. Dr. Bogdan Florea, established telemedicine in Romania, the first of its kind in the EU, and Tilen Jeraj, is part of the humanitarian startup epilep.si and the online community Epilepsy.
"In Italy alone, 160 doctors have died from COVID-19, and 12,000 nurses have been infected. In our country [Slovenia], as many as 20% of all infected people are caretakers of others. This is worrying! They are trained and experienced, also equipped, so that something like this should never happen. The cause must be stress, fatigue, exhaustion, and burnout," said Mr. Božič.
The application determines the degree of someone's exhaustion and fatigue.
The BRNoutID team tackled this problem at the hackathon because they are convinced that there will be more and more such extreme situations. At the beginning, they worked with brain waves. Later, in the further development of the idea, they used scientific findings, as they say, the connection between the "window to the soul" and neurology. The application was then developed within the hackathon's 48 hours.
"We are proud that in just two days we developed a working prototype, which determines the level of exhaustion by observing eye reactions." At this time, we are already in the phase of additional and in-depth research and development," they told us enthusiastically.
Currently, the team is negotiating with investors, but they definitely intend to develop and adapt the application, especially in the field of "burnout". "Because we work with specialists, we decided to upgrade our idea into a very useful product," they added, adding that fatigue, exhaustion, and burnout can result in, among other things, inattention, reduced speed of decisions, and may result in professional slips.
Back