A Virtual and Augmented reality Hub for creating breakthrough ideas
26. 03. 2019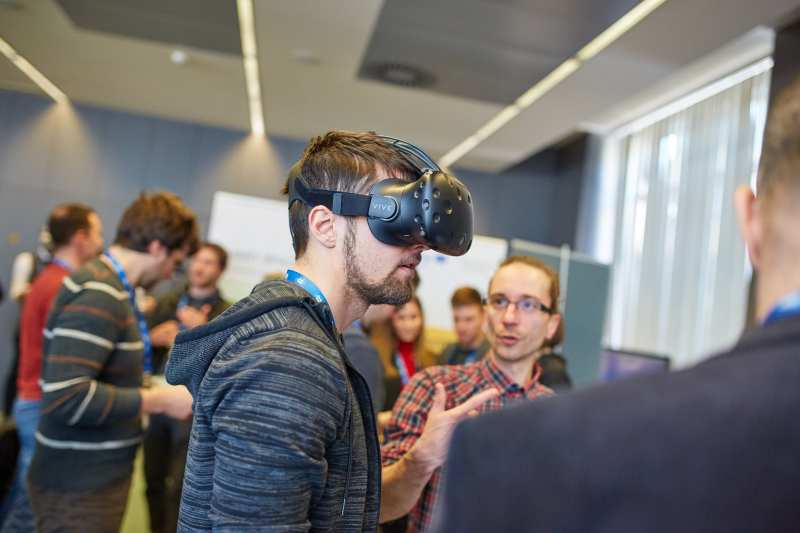 In March we have organized the first Slovenian conference Look Around 360, dedicated to the technologies of virtual and augmented reality and have opened a laboratory for all enthusiasts of future technologies.
The conference was visited by pioneers, visionaries, enthusiasts, innovators who represented their solutions for the future of technology. They presented their solutions, findings, forecasts in which direction VR / AR / XR technology will develop. There are a lot of potential and possibilities and Technology Park Ljubljana is decided to play an important role in the expansion of these technologies. 
VR / AR trends and challenges
These technologies are increasingly being used for educational, demonstration and experiential purposes, in the fields of medicine, design, tourism, entertainment. Trends are going towards smart, powerful, wireless devices and translucent bumpy screens. It is difficult to say in which direction it will develop, but it is sure it will be present in our lives more than we can imagine.
Matej Cerar, CEO of the Ljubljana Technology Park, Željko Gudžulić, smart city manager from Municipality of Ljubljana, Janez Bešter from the Faculty of Electrical Engineering and Marko Hren, from the Government Office for Development and European Cohesion Policy, opened the Conference.
The importance of the conference
The conference is important for the exchange of information, the opportunities for networking and the exchange of good practices. We have found that the Slovenian VR community is diversified. Such events are inspiring to many companies who see a business opportunity and individuals who are looking for opportunities. It is a great introduction to the ecosystem of virtual reality, which will be strengthened and upgraded.
We invite all enthusiasts to join
"The Laboratory will represent a meeting point for all those interested in VR / AR / MR technology and want to create it with. Our goal is to offer start-ups, students and individuals all they need to create, « said Mr. Cerar at the conference. We invite all enthusiasts to our training, lectures and various meetings with VR experts.
For more information, please contact Aleš Pevc: ales.pevc@tp-lj.si.  
Back