TRAIN: Big Data & Disease Models: Cross-border platform for validated kits for BioTech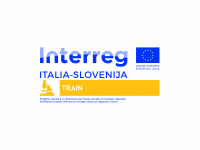 Project date: 01. 02. 2017 - 31. 01. 2019
Contact: Urška Rauter
Phone: 00386 (0)1 620 3 406
E-mail: urska.rauter@tp-lj.si
TRAIN project interconnects interdisciplinary research activities and new technologies, which when combined stimulate biotechnological innovations. The project is confronting the challenges identified in the Europe 2020 Strategy and with the challenges identified in the Interreg Italy-Slovenia programme. Mainly, the project aims to increase the synergies between research institutions and companies, to strengthen the technology transfer process and encourage innovation development.
TRAIN's consortium of partners consists of 2 top-level research institutions, 1 educational institutions, 1 BioTech company and 2 business BioTech clusters. The consortium will tie together the fields of bioinformatics & biomedicine and in doing so, enable the development of ready-to-use diagnostic kits.
Main project objectives
TRAIN wishes to increase the cooperation between key actors in biomedicine, such as research institutions, universities and companies on a transnational level Slovenia-Italy. Increased cooperation will then lead to improved technology transfer process. In expectation of increased innovation development in Biomedicine, the project will interconnect fields of cellular biology and big data analysis. Such an interconnection is expected to provide new tools in diagnostics of different diseases and other areas of healthcare.
Successful interdisciplinary cooperation will exhibit itself in the project's research and developed innovations, successfully transferred to the private sector. The first of those is to be accomplished by research institutions (ICGEB & IJS) and the BioTech company (Experteam), while the second part, capitalization of the results, will be carried out by a Slovenian (Technology Park Ljubljana) and an Italian (BioValley Investments) BioTech clusters.
All partners have long-time experience in their fields and wish to continue collaborating, on a transnational level, after the project's end, thus becoming a reference group for research & innovation of ready-to-use (diagnostic) kits.
The main project outputs:
Strengthen the synergy, across borders, between research institutions and BioTech companies.
Develop a permanent cross-border platform for BioTech research & innovation.
Develop diagnostic and therapeutic services for different diseases and introduce them into BioTech companies.
Project Partners:
International Centre for Genetic Engineering and Biotechnology, Trieste, Italy
Jožef Štefan Institute, Ljubljana, Slovenia
Technology Park Ljubljana Ltd, Ljubljana, Slovenija
Experteam s.r.l., Venice, Italy
BioValley Investments s.p.a., Trieste, Italy
Mednarodna podiplomska šola Jožefa Stefana, Ljubljana, Slovenia

Associated Partners
Region Friuli Venezia Gulia, Italy
National Institute of Public Health, Slovenia

Total Budget
1.243.702,21 €
--------------------------------------------------------------------------------------------------------------------------------
RESOURCE CONTAINER
The Resource Container is an online educational tool, which pools together scientific, entrepreneurial and technology transfer knowledge produced by partners through activities of project TRAIN in Slovenia and Friuli Venezia Giulia (Italy). It aims to develop competences of researchers and companies to boost the-technology transfer process and promote the results of project TRAIN in the programme area. It was developed by Technology park Ljubljana Ltd. in collaboration with project partners.
1. ABOUT THE TRAIN PROJECT
2. PROJECT PARTNERS
3. SCIENTIFIC AND RESEARCH REPORTS
4. BIOTECH AND BIOINFORMATICS INNOVATION SYSTEMS IN SLOVENIA AND FRIULI-VENEZIA GIULIA (ITALY)
5. GLOBAL MARKET TRENDS
6. TECHNOLOGY TRANSFER PROCESS
7. FURTHER REFERENCES
Project results
Project Resources_Report on HCA for 2D culture of heterogeneous culture by ICGEB
Project Resources_Report on IT services by JSI
Project Resources_Research profile of JSI
Project Resources_icgeb_dzeroski_multi_target_prediction_01
Project Resources_DzeroskI-_lecture_Machine Learning-Trieste
Project Resources_Status analysis of biotechnology sector in Slovenia
Back