Erasmus for Young Entrepreneurs GLOBAL
10. 08. 2021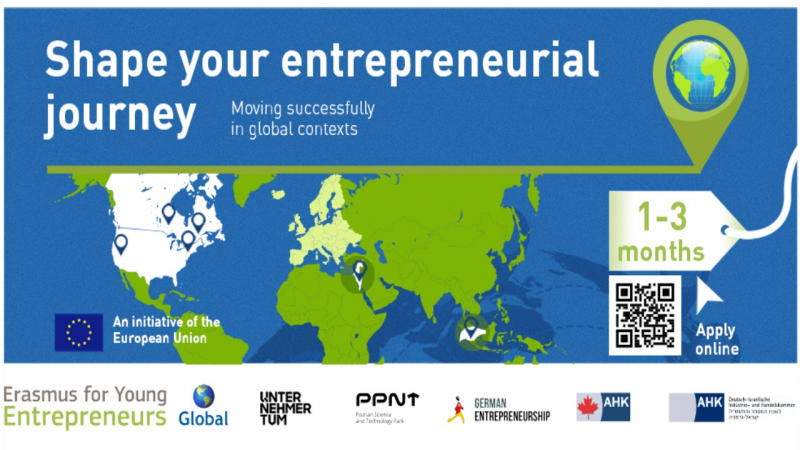 If you are an aspiring European entrepreneur with international aspirations and firmly planning to set up your own business, this could be the choice for you!
The EYE Global program offers you the opportunity to cross European borders to work closely with experienced entrepreneurs in the USA, Canada, Israel and Singapore. A unique experience that will allow you to acquire the specific techniques to develop your business in a professional one.
EYE Global is an extension of the EYE program, which has been running for more than ten years and has already carried out more than 9,500 professional exchanges between different European countries.
You can apply anytime, and for a period of 1-3 months you will have the chance to work hand-in-hand with established start-ups in the USA, Israel, Canada and Singapore. You choose.
If you have any questions, please do not hesitate to contact: eyeglobal@ppnt.poznan.pl
For more information see the program website HERE
Back