SMARTNANO4FOOD: Smart system development for nanobubble technology to improve the food production ecosystem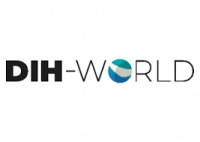 Project date: 01. 11. 2021 - 01. 05. 2022
Contact: Monika Cvetkov
Phone: +386 1 6203474
E-mail: monika.cvetkov@tp-lj.si
TPLJ will cooperate with DIH Healthday.si in the promotion of the natural nanobubble treatment of clean and enriched water for healthy food chains and the environment developed by company Waboost.
Waboost is innovating and developing systems for nanobubble water purification and enrichment with oxygen. That provides agriculture customers with added value drinking or irrigation water to achieve higher, better and healthier produce, with lower costs, energy and resources consumption.
The experiment's main objective is to improve the current state-of-the-art with digitizing the control system of Waboost Nanobubble technology using the advanced technologies of IoT, cloud technologies and data analytics connected with the already integrated sensor systems in Waboost Nanobubble technology.
DIH HealthDay.si has set up a complete range of activities leading to an increased visibility of the project and its results. The impact of these activities will be maximised as all the relevant stakeholders – SMEs, policy makers, industry, research and academia and end-users will be approached and involved in the implementation of the project to create lasting value. A business plan as well as a participation to coaching & training events under DIH World umbrella will be implemented by DIH Healthday.si.
The outcomes of the experiment will raise the awareness of the benefits of the smart system controlled Nanobubble technology and increase Waboost (digital) competitiveness over existing providers and old techniques across EU and the agriculture stakeholders.
Partnerji:
Waboost razvoj tehnologij d.o.o. – coordinator partner
DIH HealthDay.si, under Technology park Ljubljana
Total budget: 94.750 EUR
Back