Initiative Start:up Slovenia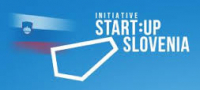 Project date: 08. 09. 2017 - 07. 09. 2050 at 23:00
The Initiative Start:up Slovenia is an active facilitator and promoter of public and private stakeholders of the Slovenian startup ecosystem. In collaboration with them, we also carry out and promote national programmes for supporting innovative entrepreneurship. With all listed activities and partners, we are trying to place Slovenia on the map of established European startup hubs.
 
The leading partners of the Initiative are the strategically connected Venture Factory and Technology Park Ljubljana.
 
Members of the Initiative are Primorska Technology Park, Pomurje Technology Park, Savinja Region Incubator, SAŠA Incubator and RC IKT.
Back