Horizon 2020: URBANTECH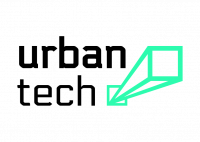 Project date: 01. 09. 2021 - 31. 08. 2024
Webpage:
https://www.urbantech-project.eu/
Contact: Rebeka Žerovnik
Phone: 016203406
E-mail: rebeka.zerovnik@tp-lj.si
Value chain innovations in emerging Health Tech, Smart City and Greentech industries addressing the challenges of smart urban environment.
Today's urban systems need to adapt to a growing population in order to sustain and provide a healthy, smart and green environment. Smart technologies, solutions and innovations are needed. The EU-funded URBAN TECH project will support the acceleration of competitive success of European SMEs through market launch of new or significantly improved products and services with higher value in Health Tech, Smart City and Greentech industry sectors. The project will also bring together different stakeholders of the industry value chain to support SMEs in scaling their solutions.
Partners:
CIVITTA EESTI AS, Estonia - leading partner
SIHTASUTUS TALLINNA TEADUSPARK Tehnopol, Estonia
Turku Science Park, Finland
Kaunas Science and Technology Park, Lithuania
Cyberforum, Germany
Energiesparverband Oberosterreich, Austria
GLOBAZ, S.A., Portugal
Mälardalen University, Sweden
ZWI Zentrum für Wissens- und Innovationstransfer GmbH, Austria
Pomeranian Special Economic Zone Ltd., Poland
Total budget: 5.269.616,25 EUR
Back