ChIMERA Project - Cultural & Creative industries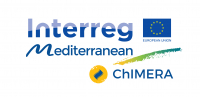 Project date: 01. 11. 2016 - 01. 06. 2019
Webpage:
https://chimera.interreg-med.eu/index.php?id=5626&L=0
ChIMERA main objective is to improve innovation capacities of CCI public and private actors through strengthened cooperation among companies, research bodies,public authorities and civil society.
Thanks to ChIMERA, CCIs key actors will improve their innovation capacities, regions will strengthen innovative CCIs clusters,cooperating in a transnational network, clusters members will benefit of tailored services to meet  innovation needs and regions will concretely pursue innovation strategies on CCIs.
Total budget: €2.47 million.
Back