ODEON: Open Data for European Open iNovation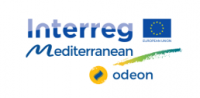 Project date: 01. 12. 2017 - 31. 05. 2020
Contact: Aleš Pevc
Phone: 00386 (01) 620 3 490
E-mail: ales.pevc@tp-lj.si
The central aim of the EU 2020 Strategy is to put Europe's economies onto a high and sustainable growth path. To this end, Europe must strengthen its innovative potential and use its resources in the best possible way. One of these resources is public data – all the information of the public bodies in the EU produce, collect or pay for.
Such information is for example: geographical information, statistics, weather data, data from publicly funded research project. etc. This information has a significant – currently untapped – potential for re-use in new products and services while overall economic gains from opening this resource could amount to € 40 billion a year in the EU. Opening public data will also foster the participation of citizens in political and social life and contribute to policy areas such as the environment.
ODEON project addresses the exploitation of Open Data and aims at strengthening the relationship between digital agenda, e-government strategy, the open data platforms implemented at several levels and the availability of Open Data to support innovation process within Interreg Mediterranean Area.
Main project objectives

The main goal of the ODEON project is the establishment and testing of the model and instrument connected with this model, needed to build an innovative data cluster, made out of SMEs, start-ups & research institutes. The goal of this cluster is to develop Open Data's entrepreneurial, market and social value.

Established clusters will support local sustainable service providers (Data HUBs), which have the ability to influence public institutions, to publish open data of good quality. By doing so, they will enable SMEs and start-ups. In return, the developed products and services will develop beyond the regional borders and have an impact on Data Economy, which will then shape the sustainable growth of the Mediterranean area. Pilot activities of the ODEON project will also influence broader policies on data mining.

ODEON will through its activities address both local, regional and national authorities to implement better e-government policies. It will also address the existing clusters and SMEs in the field of Open Data in digital technologies with the goal to encourage entrepreneurship. ODEON is not meant only to increase Mediterranean's economic worth, but also to boost social innovation.

Main project outputs

Project partners committed to realising the following goals:

•    Public actors supported with their e-governance policies.
•    To increase the availability of free and good quality Open Data for all quadruple helix actors.
•    Assisting SMEs in promoting new products and services with Open Data
•    Local Centres established to support the Data Economy (Data HUBs).

Project partners

Veneto Region, ITA
Chamber of Economy Montenegro, MNE
Croatian Agency for SMEs, Innovations and Investments, CRO
Technology Park Ljubljana Ltd, SLO
Greek Free Open Source Software Society, GR
Government of Aragon, ESP
Agency fro Sustainable Mediterranean Cities and Territories, FRA
Padua Chamber of Commerce Industry Crafts Agriculture, ITA

Total budget: 2,013,842.76 €
Back