Visit of the President of the Austrian National Council
08. 03. 2019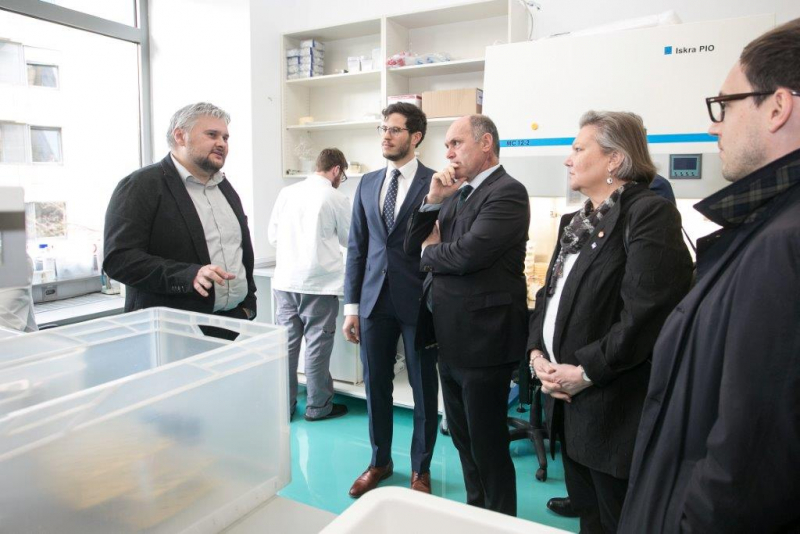 We hosted Wolfgang Sobotka - President of the National Council of Austria with a delegation in order to present the activities of the Technology Park Ljubljana and some of its companies. 
Austria is the largest investor in the Slovenian economy
Economic cooperation takes an important place between the countries since Austria is the largest investor in the Slovenian economy, second in terms of the number of tourists and the third most important foreign trade partner of Slovenia. In 2017, trade between the two countries exceeded five billion euros.
Technology park Ljubljana and its members
Matej Cerar, CEO of Technology Park Ljubljana presented the vision of the development of Ljubljana into an innovative capital.
It was followed by a visit to laboratories and a presentation by Acies Bio, a company that works in the field of research, development and consulting for the pharmaceutical, food and chemical industries. 
The delegation also visited XLAB, which has been working on the development of innovative IT solutions since 2001 and currently has 69 employees. They presented the most important product ISL Online, which provides remote support, which is also used by Deutsche Bahn, Swiss Post, Konica Minolta Europe, Netto Online, Baloise. The company is present on several continents and is looking for an appropriate partner for the expansion to Austria.
Back