Matteo Paradisi, a young Italian entrepreneur in Slovenia
18. 10. 2017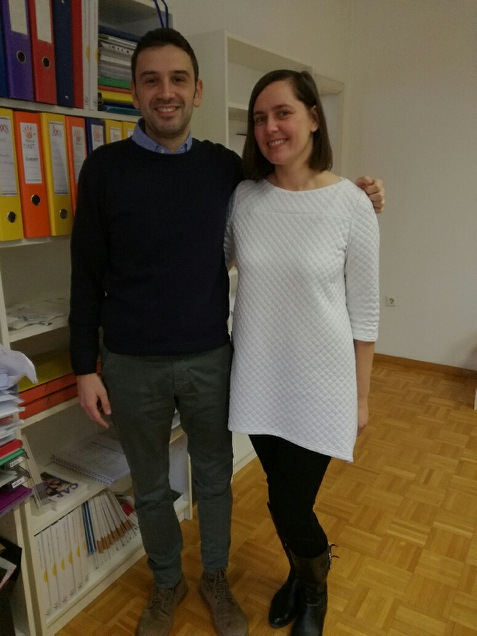 Matteo Paradisi is a young entrepreneur from Italy, who joined the program Erasmus for young entrepreneurs in Slovenia.  
Where and what have you heard about the program Erasmus for young entrepreneurs before you applied?
I heard about the program Erasmus for young entrepreneurs in November 2015 during an European training course I attended in Budapest. One of the participants (an Italian girl) told me something about the program, saying that she was going to apply.
So what was next? How did you make the decision to join the program?
As soon as I heard about the program, I immediately thought I could apply as well. Indeed, over the last two years I have been thinking continuously about a possibility to do an experience abroad. Moreover, reading carefully the program, I understood it fits my goals.
What was the main reason you applied for Erasmus for young entrepreneurs?
The main reason was to learn something new from a different organization; an organization running in my field but with more experience and with a different background, culture, framework. Indeed I started my own business with 3 colleagues in 2015 but I felt the need to broaden my knowledge and my skills by doing something new, something innovative compared to my regional area where I run my organization. Basically, I was looking for a new challenging experience for my professional and personal growth.
Why have you chosen Slovenia?
Basically I have chosen Slovenia just for the organization (Skupina Primera) where I wanted to do my mobility experience. Indeed I found out they were really innovative and active in their own business so I decided to ask for having the mobility there. Moreover, I heard quite good feedback about lifestyle in Slovenia and Ljubljana and I was really interesting in testing it. And of course I can say I don't regret that choice. According to me, Slovenia is a destination not so "common" as England or Germany, but it has a lot to offer as well.
What have you learned so far on the program?
Many things, but this is the main one: this program is a real, great opportunity to do a reliable and useful work-experience and to learn something new for running your business idea.  It is not just theory, it is practice: you can experience on the field.
Did you get any new ideas during the program?
Yes, working together with my colleagues and sharing with them also spare time out of the office allowed me to have new fresh ideas for my business. I am talking with them and I am sure we can continue the collaboration even when I come back to Italy.
How will you use the knowledge you gained during Erasmus for young entrepreneurs program?
I think I can use in Italy almost everything I have learned here since we run in the same field and basically we do the same activities.
What are your recommendations for other new entrepreneurs?
I am not so good with advices and recommendations, but for sure I can say something: just do that! It is something different from your ordinary work-days in your Countries and for sure you can learn a lot. At the beginning it could look a little bit hard (new country, new office, new culture, new language) but after a while you can understand how much you are improving your knowledge and you are broaden your mindset.
What is next for?
Very easy to say: coming back at home, working hard in order to put in practice what I have learned here.  
Back